Wonder福 LNY Mobile Wallpapers
For a ZeroLimits Prosperous 2023
Download Zero1's Wonder福 LNY Mobile Wallpapers today

Have a Wonder福 LNY with ZeroLimits on Happiness! 
It is tradition to wear new clothes during Lunar New Year celebrations to symbolise the fresh start brought forth by the new year. Zero1 has taken festivities one step further with our LNY-themed wallpapers so you can feel wonder福 wherever you go. Download any of the designs we have and match your phone with your new look today.
You can also send them as greetings to your family and friends, with customised message to wish them a wonder福 Lunar New Year!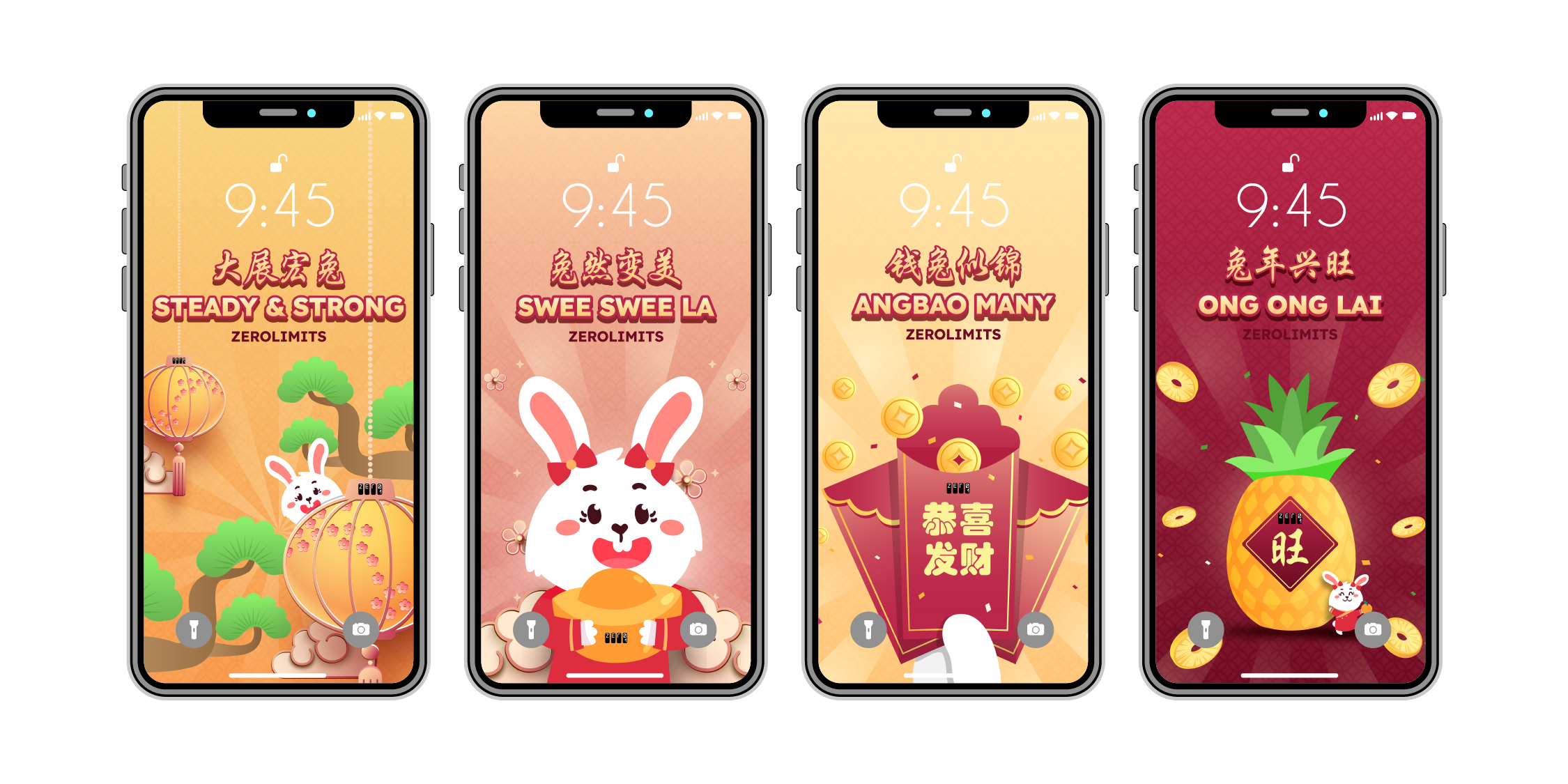 Simply tap on the download button of the respective image. If the image opens in a new window, you can tap and hold on the opened image, and select "Download image". That will save them into your phone gallery, which you can set as your wallpaper!
Select your choice of greeting
We are happy to understand if there's something you need us to know, just message us on Facebook or send us an email at yes@zero1.sg. 
At Zero1, we develop life solutions by making it #AllAboutYou, ensuring that you receive #OnlyTheBest of what we can offer so you may live your life with #ZeroLimits.
Zero1 is a licensed Mobile Virtual Network Operator (MVNO) that provides a number of mobile plans with unlimited data. Do check out our other offerings on the Zero1 website today.
Zero1's Wonder福 LNY Mobile Wallpapers are free for anyone to download and enjoy. You can use them without alterations as wallpapers for your mobile phones or send them as greetings to your friends and family members. 
Note that no part of the designs may be altered, exploited or sold in any form whatsoever.