Bringing Zero1 closer to you with 78 Mobile
Sign up for and top up Jumbo plans, and buy OPPO phones and accessories

Introducing our partner: 78 Mobile
Zero1 has partnered with 78 Mobile to bring our services closer to you. You can sign up for or top-up your Jumbo plans, and purchase OPPO phones and accessories within the shopping hub of Singapore! 
Located at Orchard Road's Lucky Plaza, you can enjoy an introductory promotion of free Zero1 Jumbo mobile plans with the purchase of selected OPPO phones.
Enjoy fast local data and 500 IDD mins to 6 countries
Plans available at 78 Mobile
100GB Data
500 Local Minutes
50 Local SMS
100GB Data
800 Local Minutes
100 Local SMS
500 IDD Minutes


(Philippines, China, India, Indonesia, Malaysia & Bangladesh)
304 Orchard Road,
#01-38 Lucky Plaza
Singapore 288863
Mondays to Saturdays
10:00 am to 7:00 pm
Sundays
9:00 am to 7:00 pm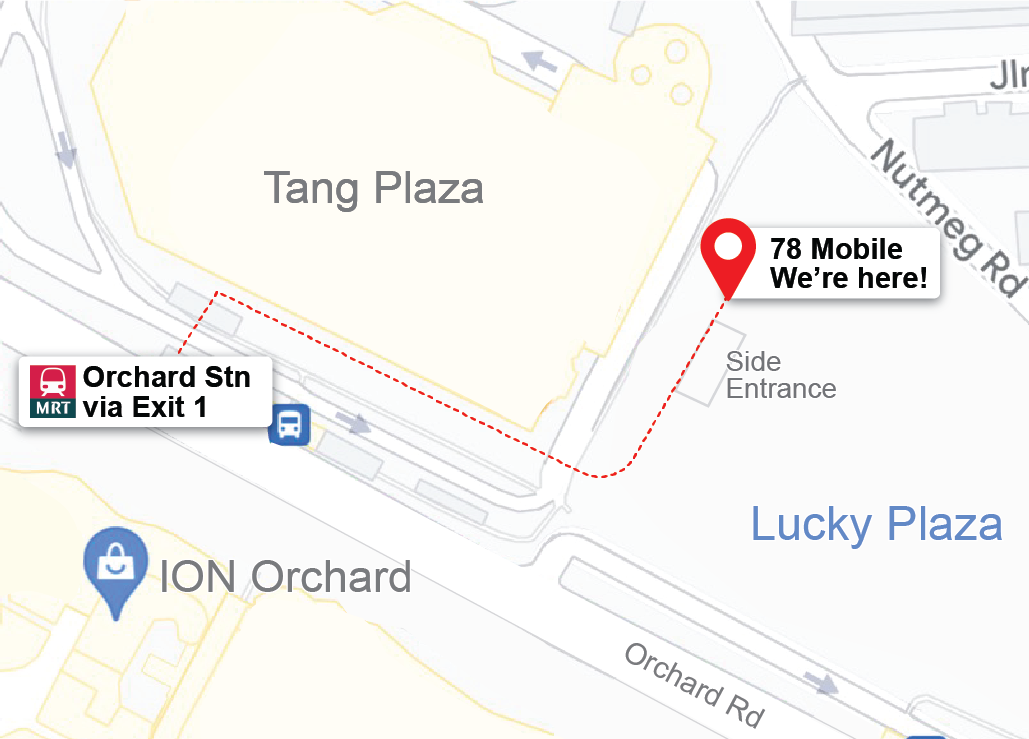 How to check data usage on the Zero1 Mobile App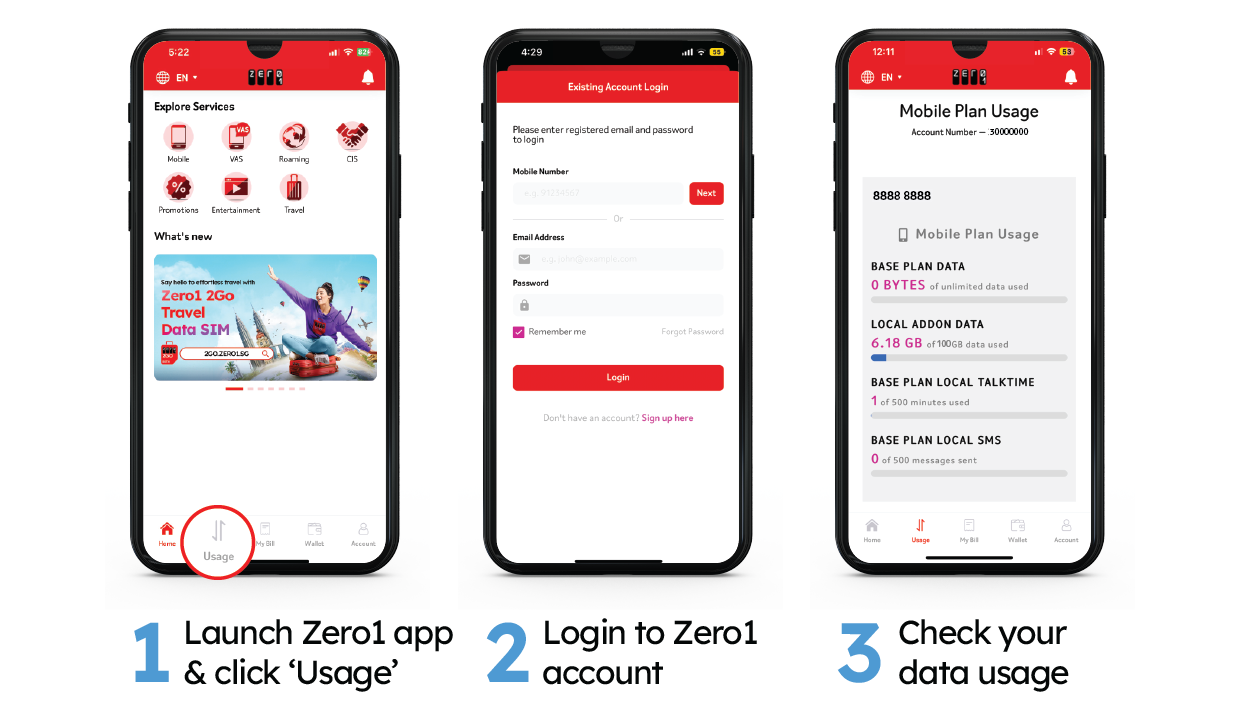 Renew your Jumbo plan every 30 days to avoid interruption to your mobile services.
Your allocated Data/Voice/SMS will be topped-up during all renewals.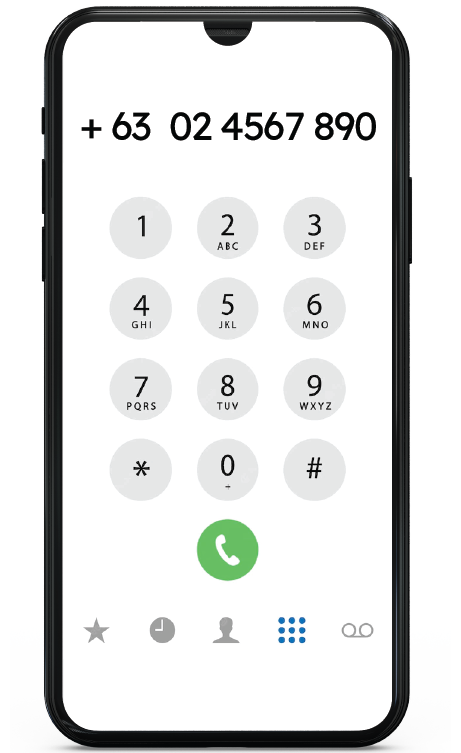 Launch Phone app
Select "Keypad"
Enter '+' sign <country code> <area code> <phone number>
Select "Call" button
We are happy to answer any questions you may have! Simply message us on Facebook or send us an email at yes@zero1.sg. 
Zero1 develops life solutions by making it #AllAboutYou, ensuring that you receive #OnlyTheBest of what we can offer so you may live your life with #ZeroLimits. 
Zero1 is a licensed Mobile Virtual Network Operator (MVNO) that provide a number of mobile plans with unlimited data. Do check out our offerings on the Zero1 website today.

78 Mobile is your go-to destination for all things mobile. Offering a wide range of mobile phones and accessories to keep you connected, they also provide quality repair services so your devices are back in action in no time.