Make a PayNow payment for Zero1 Jumbo plan
Submit a request to make a PayNow payment for Zero1 Jumbo plan
Do ensure that you have downloaded the Zero1 mobile app to get your Account Number.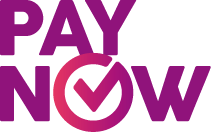 Note that payment will be processed within 3 days, excluding weekends and public holidays.
We are happy to help, just message us on Facebook or send us an email at yes@zero1.sg should you encounter any challenges. 
At Zero1, we develop solutions for life by making it #AllAbout you, be sure that you receive #OnlyTheBest that we have to offer and strive to ensure that you live your life with #ZeroLimits.
Zero1 is a licensed Mobile Virtual Network Operator (MVNO) that provide a number of mobile plans with unlimited data. Do check out our other offerings on the Zero1 website today.
Looking for other options for your Zero1 Jumbo plans?