How to sign up for an eRemit Singapore account
Page last updated 5 May2023

Fast and secure money transfers to your family
Sending support to your family back home should be simple, swift and secure. Zero1 has partnered with eRemit Singapore, a fast & secure online money transfer service backed by Merchantrade Asia Sdn. Bhd and Kliq Pte Ltd, to help you transfer money to loved ones quickly and safely from the comfort of your phone!
Use Invite Code "Z8521" during registration to let us know you're a Zero1 user 
Use Promo Code "Z8521" in every transaction to waive service fees! 
Sign up for an eRemit Singapore accounts
1. Go to eRemit Singapore
Download the Zero1 mobile app via the Google Play Store
Launch the Zero1 mobile app and go to "Remittance".
Select "eRemit Singapore".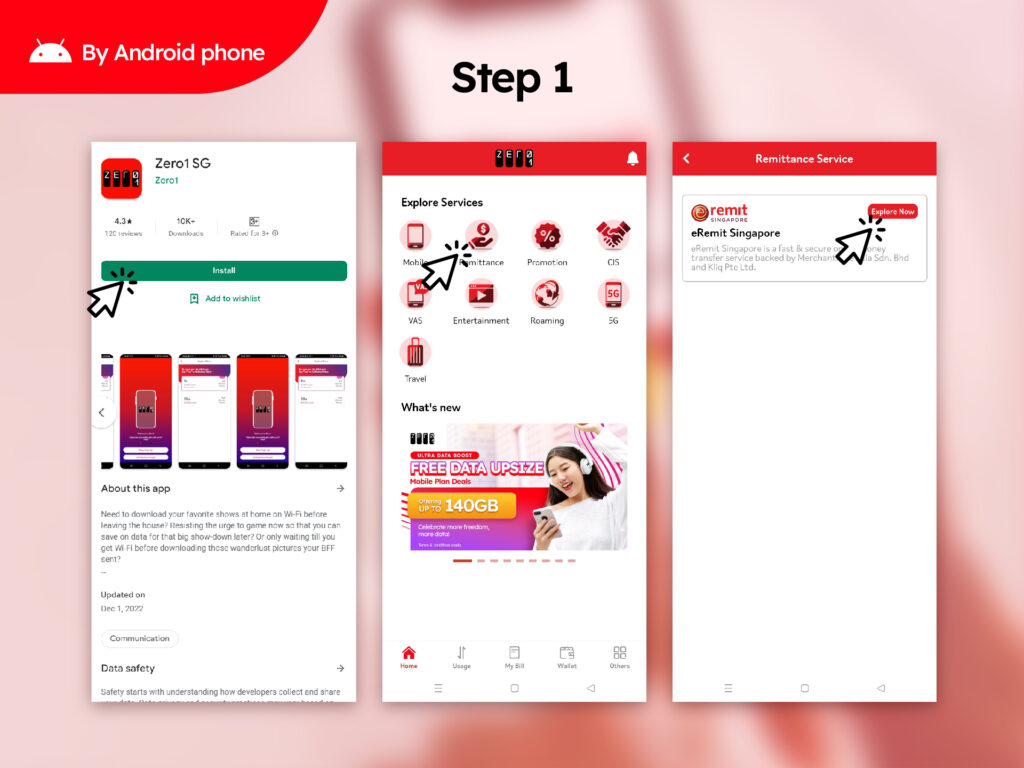 Download the eRemit mobile app via the Apple App Store
Launch the eRemit mobile app.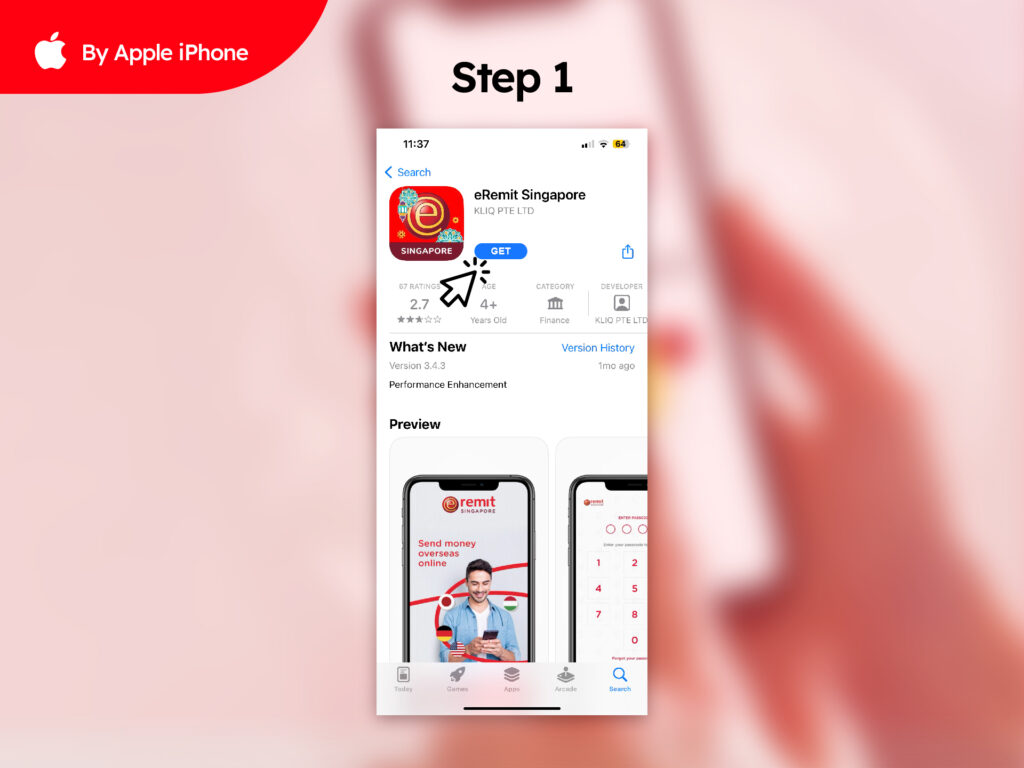 3. Input your email, mobile number and invite code "Z8521"
Use this invite code so we know you're a Zero1 user!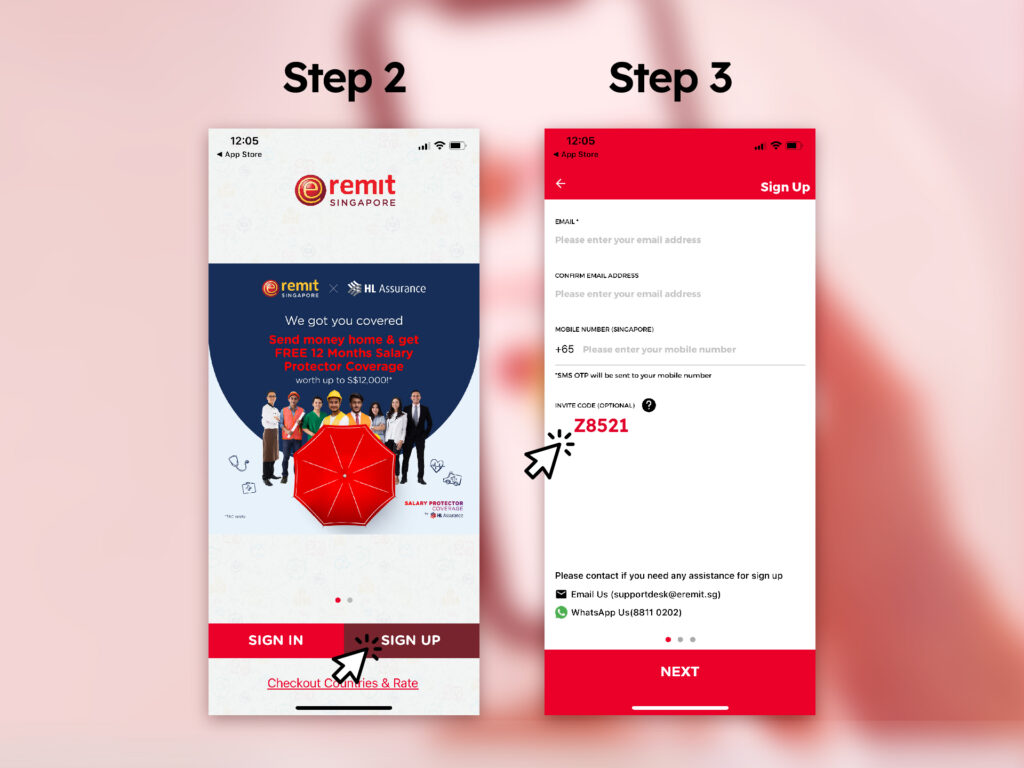 5. Create password, and tick the declaration and terms and conditions boxes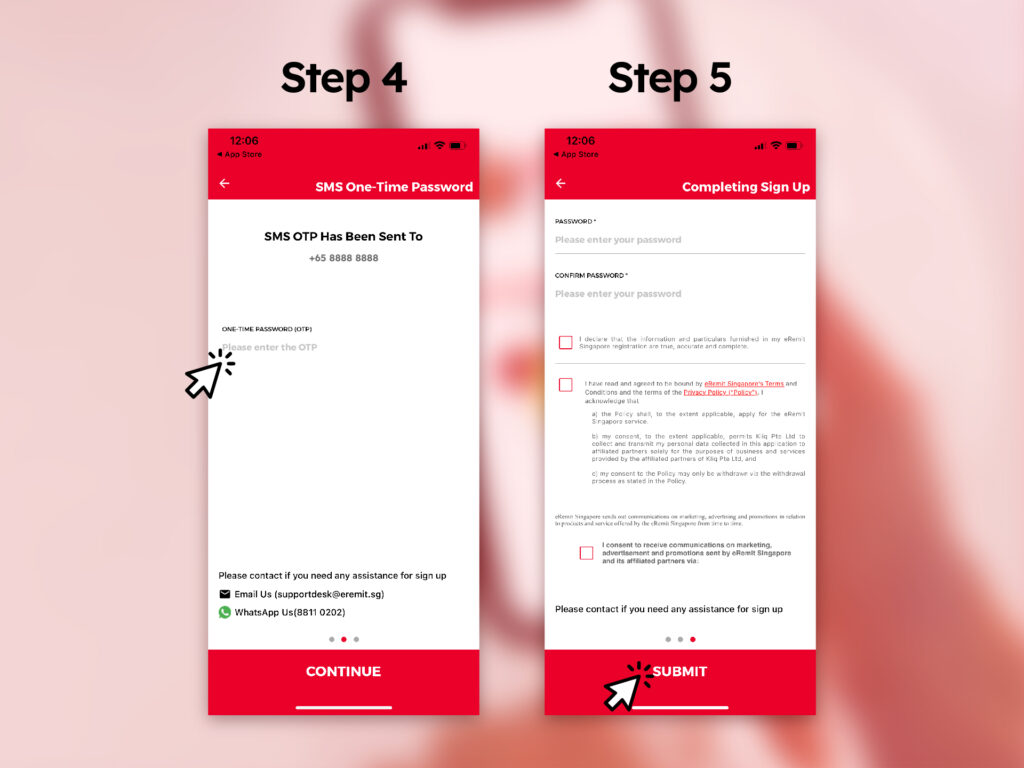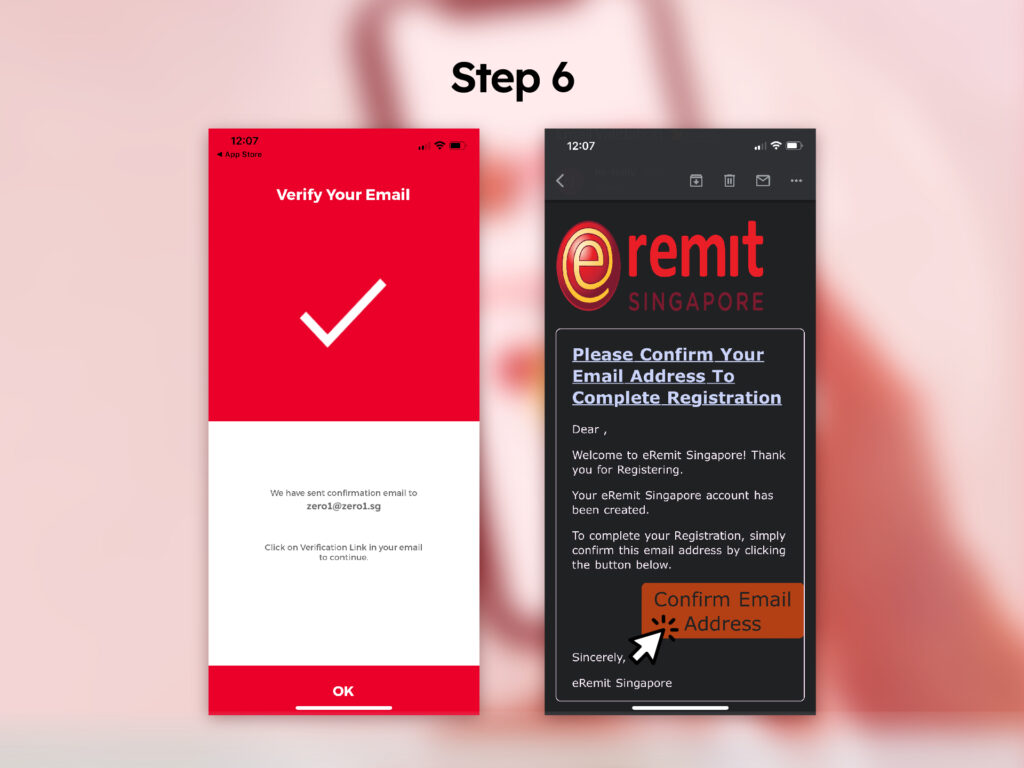 7. Return to eRemit Singapore mobile app and login
8. Create 4-digit passcode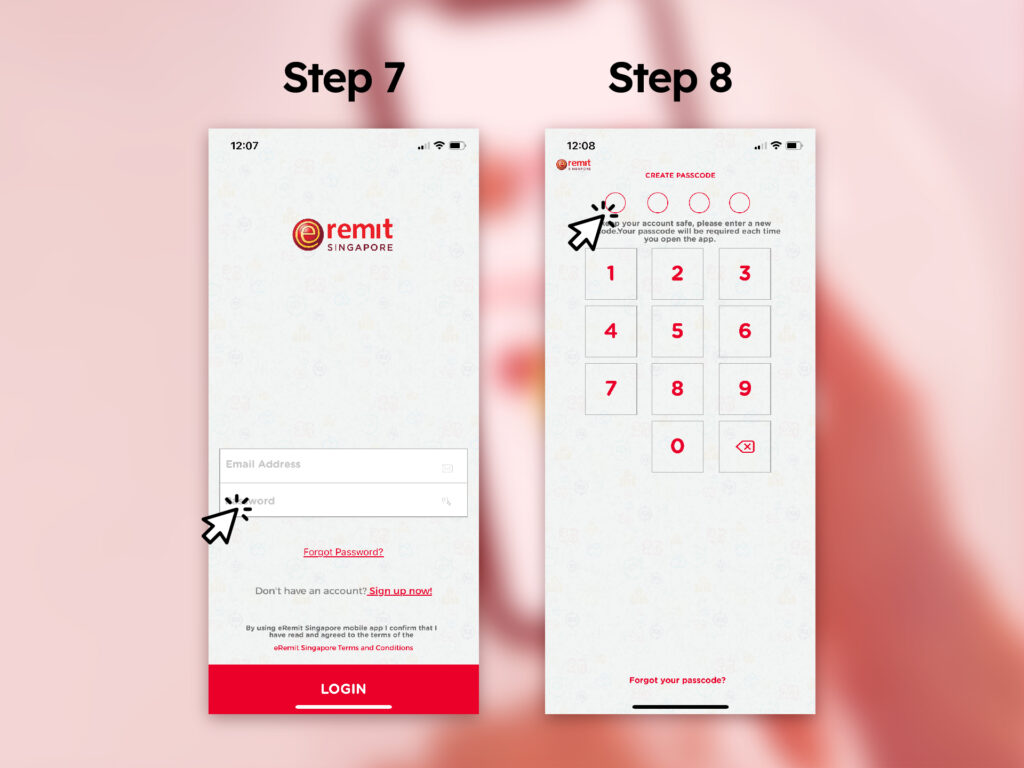 9. Select "Complete Registration"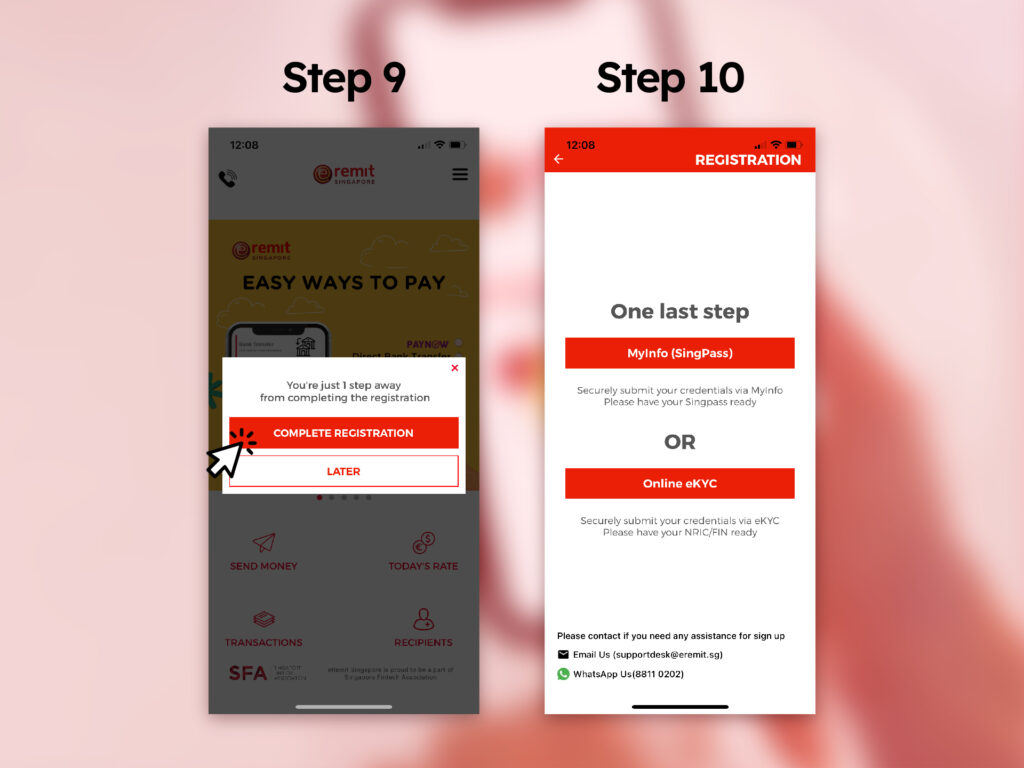 10. Select "MyInfo (SingPass) or Online eKYC
Choose your preferred method to upload personal information and documents.
Submit via MyInfo (SingPass)
Submit your details online
Steps for MyInfo (SingPass)
11. Select "Proceed" and Login to your SingPass account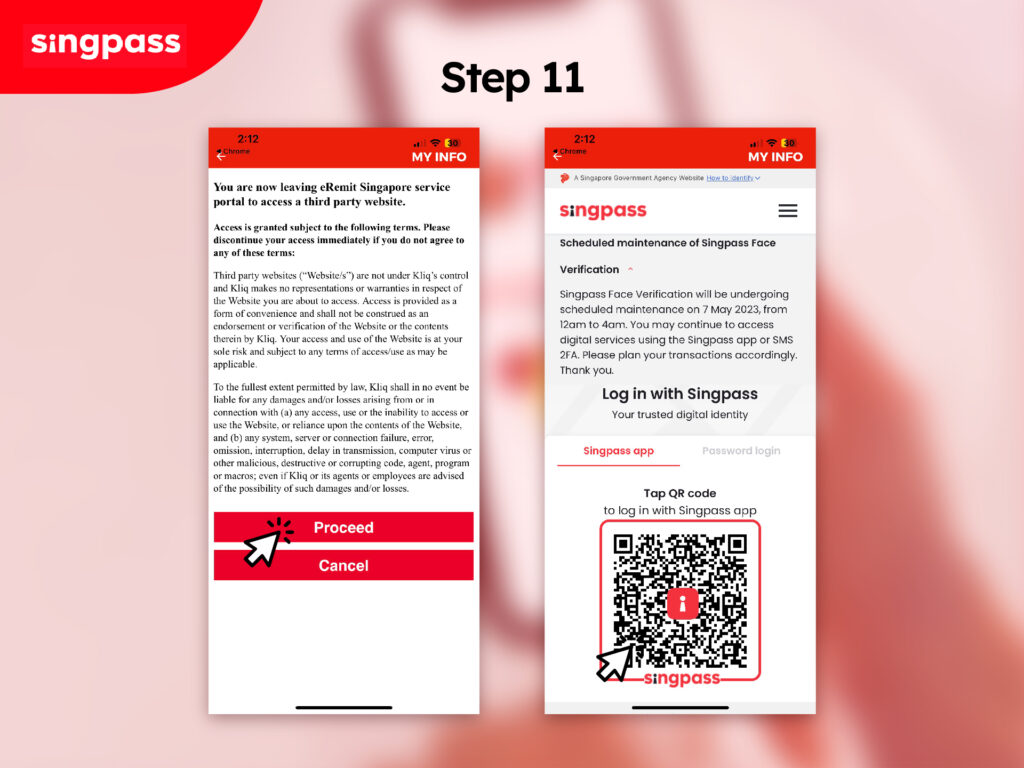 12. Select "I Agree" to authorise eRemit Singapore to retrieve the following information
13. Input personal information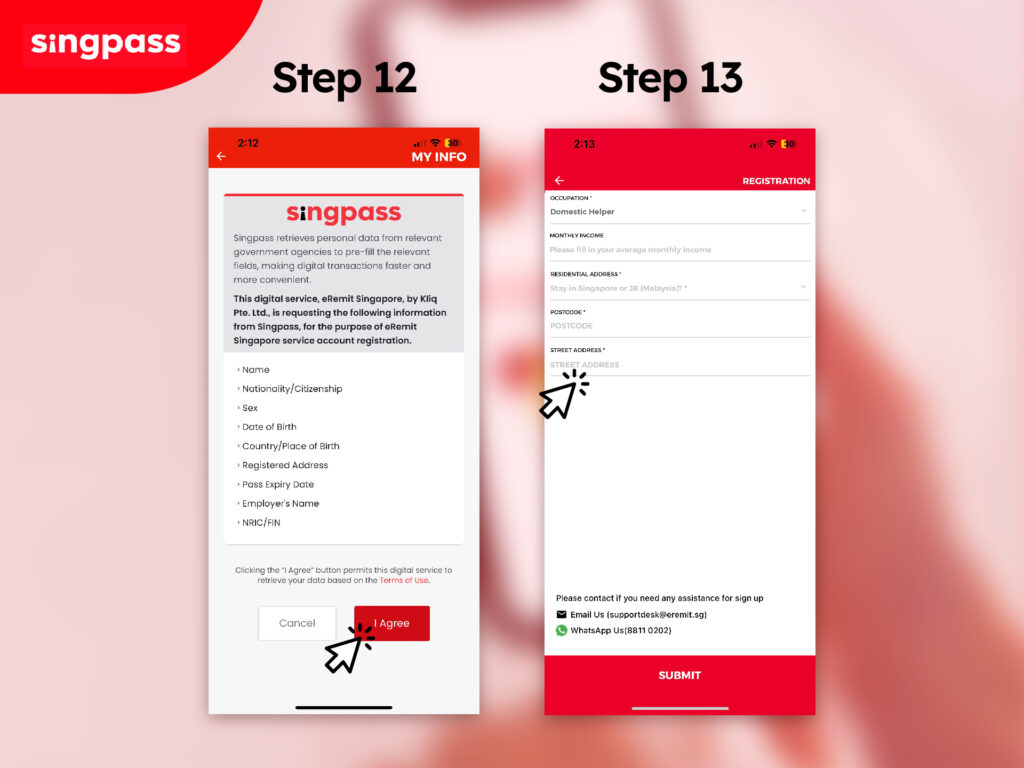 14. Upload proof of address
15. You will receive confirmation in 24hrs, then you're all set!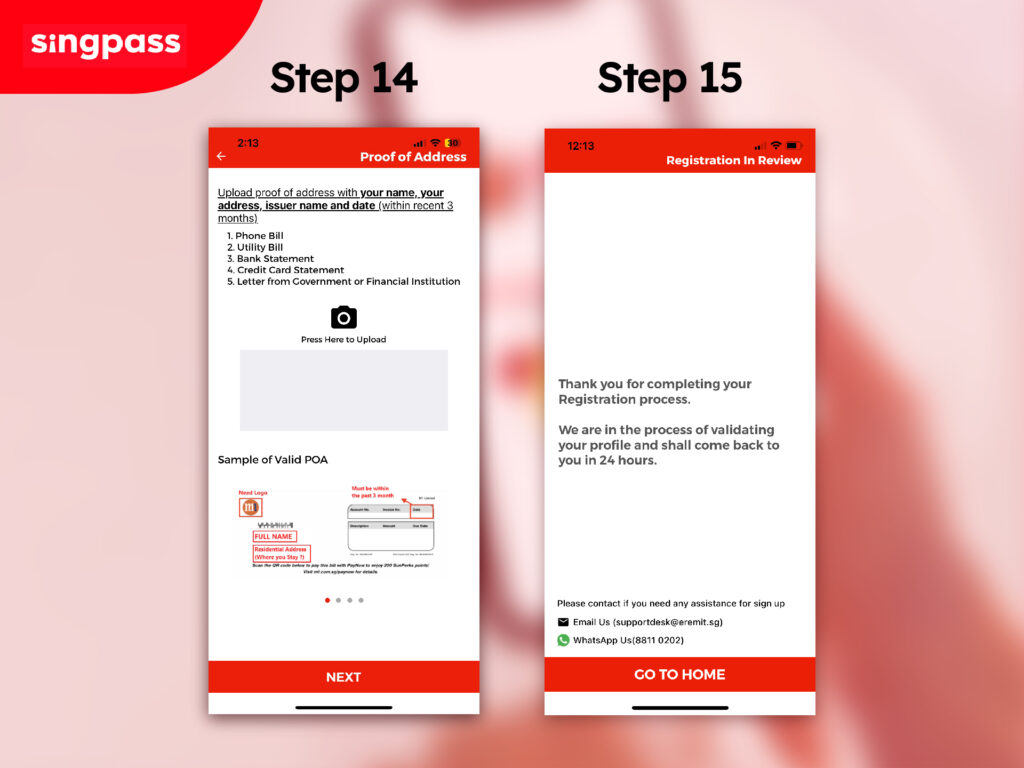 11. Select ID type and take front and back pictures of your ID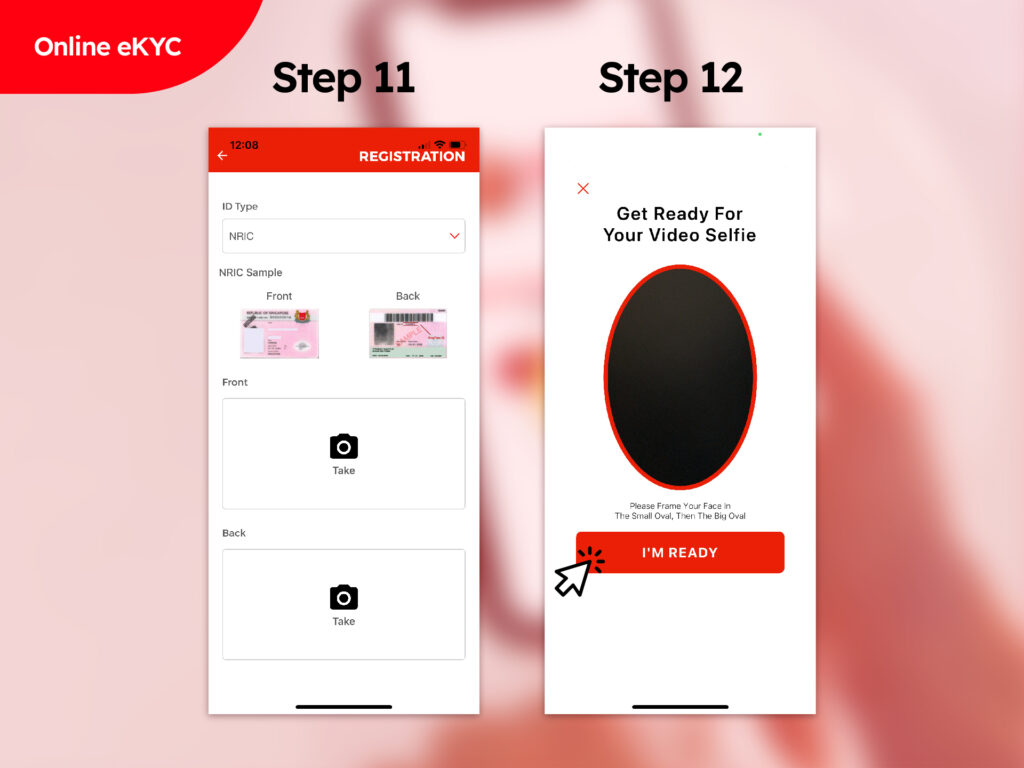 13. Input and review personal information
For FIN card holders, upload proof of salary and occupation (e.g. utility bill or letter of employment)
14. You will receive confirmation in 24hrs, then you're all set!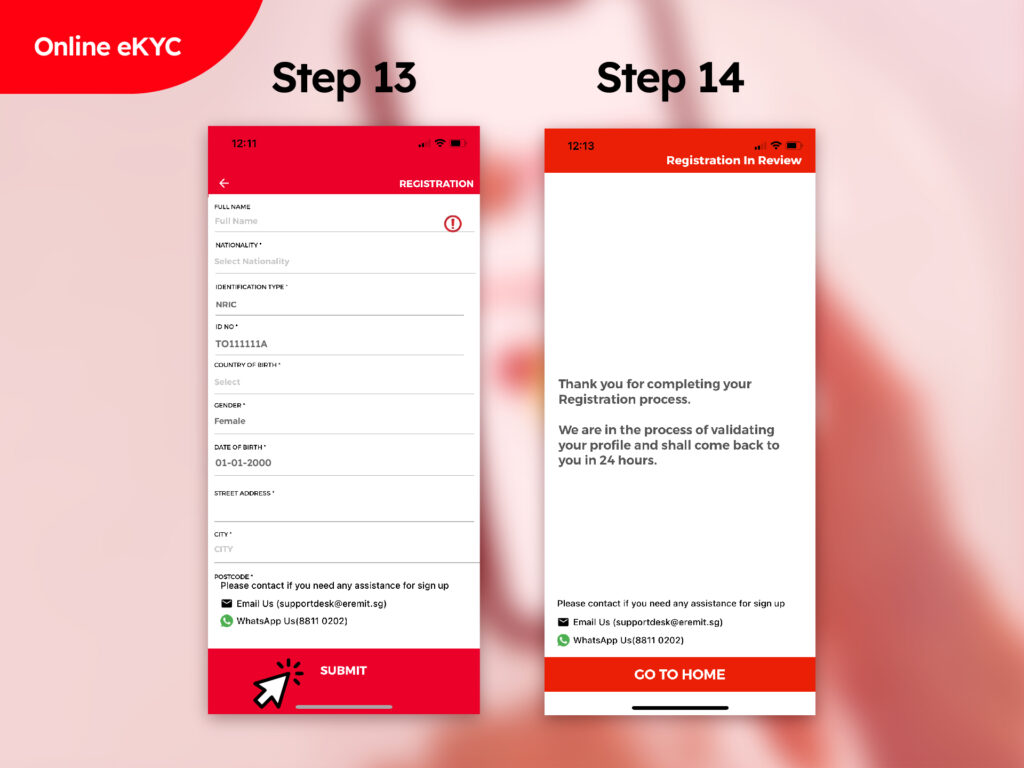 We are happy to help, just message us on Facebook or send us an email at yes@zero1.sg should you encounter any challenges. 
Zero1 develops life solutions by making it #AllAboutYou, ensuring that you receive #OnlyTheBest of what we can offer so you may live your life with #ZeroLimits.
Zero1 is a licensed Mobile Virtual Network Operator (MVNO) that provides a number of mobile plans with unlimited data. Do check out our other offerings on the Zero1 website today.
We have partnered with eRemit Singapore to offer Zero1 users overseas money transfer services.
eRemit Singapore is a secure global money transfer service offered by Kliq Pte Ltd, a licensed remittance service provider in Singapore and a subsidiary of Merchantrade Sdn Bhd.
As Singapore's premier self-service mobile remittance service, eRemit allows you to remit money overseas through major banks and cash pick-up outlets in the following countries:
Australia
Bangladesh
China
India
Indonesia
Philippines
Myanmar
Malaysia
Nepal
Pakistan
Sri Lanka
Thailand
Vietnam